GCBO January E-news

January, 2017
GCBO Experiences Auction Wrap Up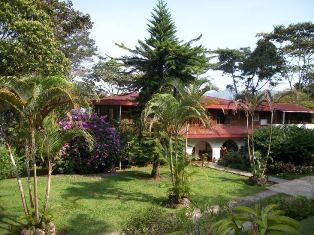 Our Experiences Auction was a big hit again this year. From Winter Birding on the Katy Prairie to trips to Panama and Costa Rica, there was much enthusiasm with the bidding. We netted $10,022 which will help support GCBO conservation efforts. Thank you to everyone who bid and to all the generous people who offered their services to us for this effort. The birds really appreciate your support and so do we!
---
GCBO Receives $7,500 SK Foundation Grant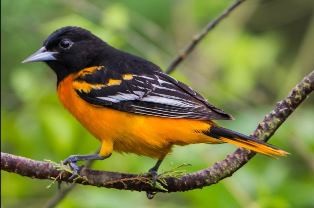 photo by Joe Fischer
This week GCBO staff were thrilled to receive a $7,500 grant from the SK Foundation. These funds will be used for general operations in 2017. Support of this nature is of critical importance as it allows us to cover expenses that are not allowed by project grants. This private family foundation has supported GCBO for numerous years and is a huge help allowing GCBO to meet its budget requirements. Thank you SK Foundation!
---
Birds on the Bayou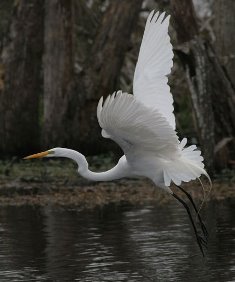 Join GCBO Board of Directors and staff on the afternoon of February 26th for fine wines and elegant hors'd oeuvres. It will also be the unveiling of GCBO's signature painting "A Race for Refuge" depicting the mission of GCBO. There will be a silent auction and one of the items will be the first signed print of the original watercolor created and painted by Linda Feltner. The fundraiser is targeted to raise $20,000 to be used for a number of needed upgrades and projects on Quintana Island. Suggested donation for this event is $75 and you can get tickets from any board member or here at GCBO.
---
A Race for Refuge
Long time GCBO Board of Directors member, Steve Carroll, commissioned an artist to create and depict the mission of GCBO in a painting. It was a huge task but Linda Feltner accepted the challenge and did a remarkable job picturing a group of migrating warblers racing for safety from a Gulf storm during spring migration. We hope you will come by and see the painting in person. It is truly beautiful and speaks to the never ending need for critical coastal habitat. Thank you Steve & Debbie Carroll for this meanfngul donation!
---
New Member Field Trip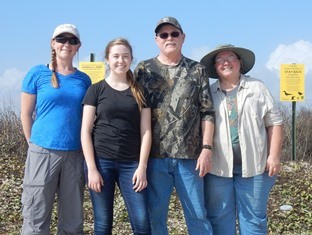 Becoming a new member of GCBO has several perks and we are now offering a free birding field trip when you become a first time member! On December 28th our shorebird technician, Amanda Anderson, took new members Walter, Rebecca, and Katie Braddock out to check the sights and sounds of her Bryan Beach study site and learn about our research. The Braddock's signed up as new members during Xtreme Hummingbird Xtravaganza and they were thrilled to check out the beach for some birding, photography, and insight on life history and factors affecting birds at Bryan Beach. Not only was the birdlife interesting, they also got to experience the wild, wild west (as we call it) firsthand! Become a new member today and come take a little adventure!
---
Washer and Dryer Functional!
Many thanks are in order on this one. First, Tom and Virginia Taroni generously donated their "old" washer and dryer to GCBO when they bought new ones. Then Tad Finnell hooked up a new breaker panel on the outdoor restroom/shed buillding and finally volunteers Tom Taroni, Sam Dufilho and Tad Finnell hooked up our "new" washer and dryer. Our next RV volunteers will be SO happy!
---
Become a GCBO Member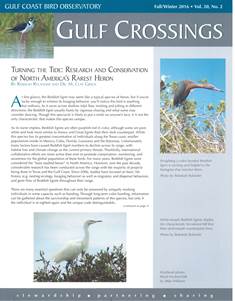 Did you know you can become a GCBO member! Membership categories include:
Student or Senior $20
Individual $30
Family $50
Supporting $150
Gulf Steward $300
Lifetime $1000
Members receive our bi-annual newsletter containing the latest in GCBO activities, a 10% discount in our nature store, access to special GCBO field trips, and a great feeling knowing you're helping to support bird conservation in the Americas. You can become a member on our website or just give us a call and we'll take your information over the phone (979-480-0999).
---
GCBO Wish List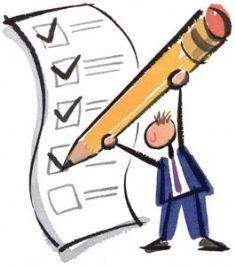 Our wish list is still shrinking! There are only a few items left! Can you help us out? Take a look and see if you can donate any of these items. We will be happy to provide you with a tax donation letter for your efforts!. Thanks so much.
several loads of crushed concrete ($200 value)
stackable plastic chairs for hawk watch (up to 20)
a knowledgeable person to hook up wifi in the field house (we have the necessary equipment)
four 100 ft garden hoses
---
Monthly Bird Banding at GCBO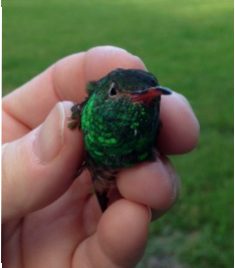 In January you never know what we might catch. Last month we caught our wintering Buff-bellied Hummingbird and found that it was already banded. A review of our banding records filled in the info. Robert and Kay Lookingbill banded it at GCBO on November 21, 2015 as a young bird. It's all grown up now! Bird banding will be on Saturday, January 21st from 8:00 until noon. Remember, the birds get up early so the earlier you are here the more you'll see. Seeing birds in the hand is a great way to get kids young and old excited about wildlife. See the map on our webpage for directions or use your GPS to take you to 299 Hwy 332 West, Lake Jackson, TX.