GCBO Can't Keep Truckin' Without Your Help!

October, 2016
GCBO Can't Keep Truckin' Without Your Help!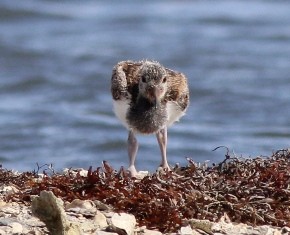 Hello friends of the Gulf Coast Bird Observatory. If you have volunteered for GCBO over the past several years, you know that we are in need of a good field truck. Well good news! We have acquired $10,000 towards the purchase of a used truck, and our good friends at McRee Ford in Dickinson are working to find the best truck for our money.
We need your help though. In order to devote the entire $10,000 toward the purchase of the truck, we need additional funds for insurance and maintenance. We are hoping to raise $3,000 towards these needs in the next two weeks. Can you help us out? The truck will be used to haul equipment for installation of the Motus antennas on the upper and central coasts, to access remote areas for our Beach Nesting Birds Project, to (hopefully) haul a boat for our American Oystercatcher Stewardship Project, and to bring our travel trailer to and from the Smith Point Hawk Watch. No donations is too small. We very much appreciate your help today! Please share this with friend and family!
Click Through to Donation Campaign.