GCBO October E-news

October, 2016
Thank You XHX Sponsors and Volunteers!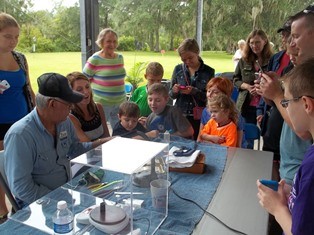 We would like to thank all our XHX sponsors and volunteers for another very successful event. We had a great event and we couldn't have done it without you!
Phillips 66 Sweeny Refinery
Union Pacific
Freeport LNG
BASF Corporation
First National Bank of Lake Jackson
SI Group
The Source Weekly
Vicki Melass - Allstate
Mark you calendars for September 9 & 16, 2017 when we will do it all over again!

---
GCBO Receives TPWD Grant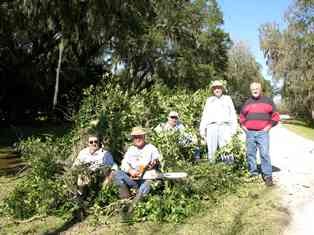 This week GCBO received grant money from the Texas Parks & Wildlife Foundation that will fund a habitat recovery project here at GCBO. We submitted a grant proposal to TPWD back in April for consideration by the winning team of the Great Texas Birding Classic. The winning team of Bill Baker, Andy Dietrich & Tom Roberts chose our project to be awarded $10,000.
We have a project manager identified and will begin the process of eliminating invasive plants from our 34-acre sanctuary once the weather cools off a bit. We will also be repairing the stairway and low dock on the bayou. If you would like to lend a hand with this project, we need lots of help over the next year to complete it. Call or e-mail
Carol
at GCBO.
---
GCBO Receives Hamman Foundation Grant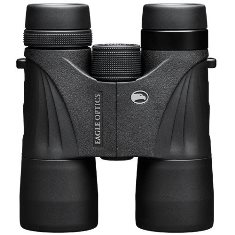 We were recently notified that we will receive a $5,000 grant from the George and Mary Josephine Hamman Foundation in October. These funds will be used to purchase some much needed field equipment including GPS units, binoculars, a spotting scope, and trapping equipment for our various field projects which all occur in the spring and thus cannot share equipment easily. We are most grateful to the Hamman Foundation for their continued support!
---
Visit GCBO at the Rio Grande Valley Birding Festival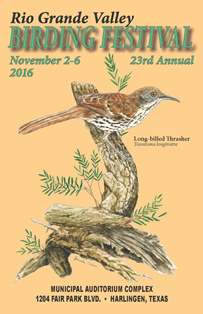 Join GCBO biologist Susan Heath at the Rio Grande Valley Birding Festival November 2-6. Sue will be staffing the GCBO booth at the Trade Show that is associated with the festival. This year's birding festival promises to be one of the best with great field trips, speakers, workshops, boat trips, and so much more. You just never know what great birds will be found during this event so it pays to be ready! For more information, click on the festival image above for a direct link to the RGVBF website.
---
American Oystercatcher Research Published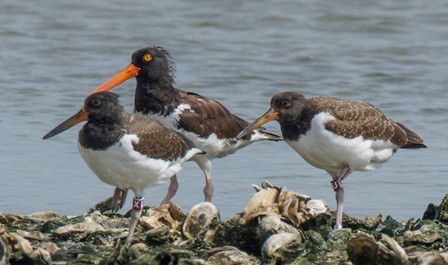 photo by Alan Wilde
GCBO biologists Amanda Anderson and Susan Heath along with co-author George Guillen of the Environmental Institute of Houston published an article in The Wilson Journal of Ornithology entitled "A time activity budget of American Oystercatchers (Haematopus palliatus) breeding in Texas". This publication is based on Amanda's thesis research while she worked on GCBO's American Oystercatcher stewardship project as a graduate student at the University of Houston Clear Lake. The article details our observational data of adult oystercatchers during incubation and brood rearing and shows that adult behavior is primarily partitioned into reproductive, self-maintenance, and vigilance behaviors during these two periods of the life cycle. This is the third publication based on our American Oystercatcher project!
---
Motus Volunteers Needed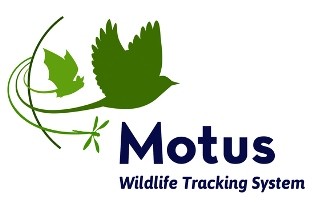 If you get our enews on a regular basis you may remember that we were awarded a grant to establish a series of Motus tower antenna arrays on the upper and central Texas coasts. Over the next few months we will be deploying these antenna arrays and we need some help! Many of the arrays will be deployed on telescoping masts which require some physical labor to deploy. We could also use some help investigating various configurations for the antenna arrays. If you have any experience with VHF antenna configurations or just have some muscles you can lend us for antenna deployment, please contact Sue.
---
Gardner Campbell Honored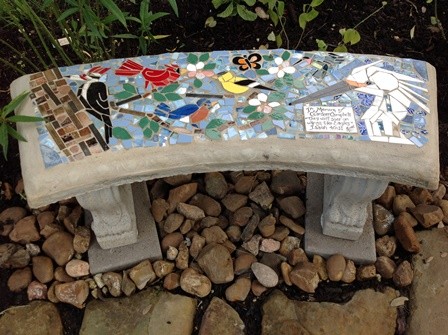 When Gardner Campbell passed away, GCBO received contributions that were earmarked for a memorial in his honor. We decided a bench where people could sit and watch birds and butterflies would be fitting. Jan Campbell and Jackie Hicks had attended a mosaic class together and Jackie asked their instructor, Jennifer Remy if she would create a bench top. We supplied a list of birds and she set to creating. This past Tuesday evening, a group of 24 longtime friends, affectionately known as "Friends of Gardner" came together at GCBO to share a potluck dinner and dedicate the bench. As you can see it is a work of love and is unique just like Gardner. Next time you visit GCBO, be sure to check out Gardner's bench. You just never know what else you might see.
---
Experiences Auction - Costa Rica Trip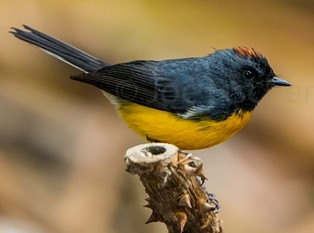 GCBO board member Joe Fischer has put together a fantastic trip to Costa Rica for our Experiences Auction. Enjoy six nights in Costa Rica at three different lodges to get the most out of your visit! You will visit the La Ensenada Lodge, the Bosque de Paz Lodge, and Rancho Naturalista.Each lodge is offering a two night stay for two people with meals included. Each offers birding tours and other amenities. Check out their websites for more information. Bid on your EXPERIENCE in late November!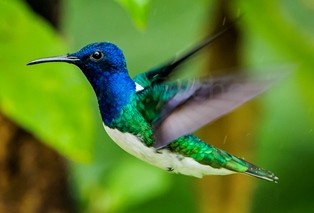 photo by Joe Fischer
Purchase your "experience" in November 2016!
---
GCBO Wish List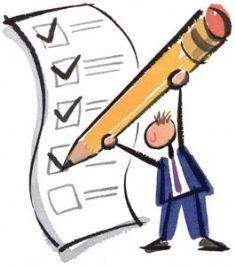 Our wish list has shrunk considerably! Thanks to all who donated. There's only a few items left. Can you help us out? Take a look and see if you can donate any of these items. We will be happy to provide you with a tax donation letter for your efforts!. Thanks so much.
40 inch tv or bigger
washing machine
several loads of crushed concrete ($200 value)
stackable plastic chairs for hawk watch (up to 20)
---
Monthly Bird Banding at GCBO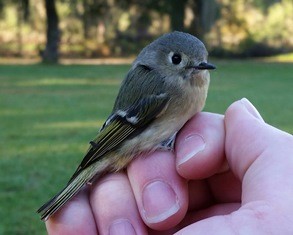 It's October and that means the winter birds may have arrived. There will also still be migrants and hummingbirds around too. In September we caught a lot of Ruby-throated Hummingbirds at our XHX festival and many were adopted. We just might catch the bird in October that you adopted! Bird banding will be on Saturday, October 15 from 8:00 until noon.Remember, the birds get up early so the earlier you are here the more you'll see. Seeing birds in the hand is a great way to get kids young and old excited about wildlife. See the map on our webpage for directions or use your GPS to take you to 299 Hwy 332 West, Lake Jackson, TX.