GCBO April E-news

April, 2016
Spring Fling Is Here!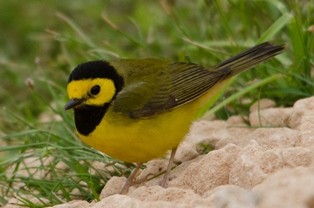 Photo by Pete Romfh
The birds are here and so is Spring Fling! Pete and Peggy Romfh spotted this gorgeous male Hooded Warbler at the Quintana Neotropic Bird Sanctuary the other day. It arrived just in time for the start of Spring Fling on April 1. Spring Fling lasts the entire month so please stop and see who just flew into town. We have a full schedule of knowledgeable volunteers and staff on hand to answer your questions, keep a daily list, and sell water, snacks, and field guides.
The Spring Fling auction started at 6:00am on April 1st and runs til 3:00pm on April 30th. Be sure to check it out and bid. We have some really great artwork, quilts, and birding gear. You can check out the auction here. All proceeds go to support GCBO conservation programs.
---
Servolution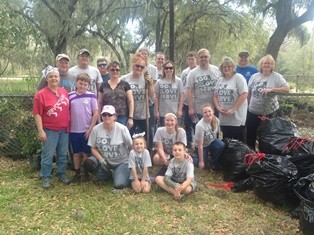 On February 28th, a group from the Brazos Pointe Fellowship came to GCBO and worked in our native plant nursery instead of going to church services for an event they call Servolution. They weeded the entire area and then spread much needed mulch. The entire nursery looks really great and we are very thankful for their help!
---
We Have a New Shed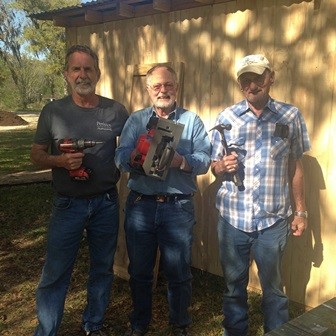 Volunteers Tom Taroni, Sam Dufilho, and Billy Heck have been working hard to build a storage shed on the side of our outdoor bathroom building. Despite their jokes about turning it into a "man cave", it's coming along great. We hope to install a washing machine in the shed so our RV hosts and field staff staying in the field house will have some onsight laundry facilities.
---
Garden Club
The Lake Jackson Garden Club ladies organized by our dedicated volunteer Trisha Meiller came out on a Wednesday in the middle of March. They trimmed, pruned, weeded and mulched the garden that they planted and have been tending for the past year. Several of the native flowers are already in bloom. It is a wonderful demonstration of what can be done with some of our native plants. Thank you for your hard work ladies! We look forward to you putting the identification signs out so others can include some of these plants in their gardens. Volunteers like you help keep GCBO grounds looking great.
---
College Kids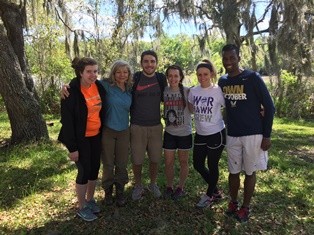 For two days GCBO was fortunate to have 5 college age students from the University of Wisconsin help with our spring gardening. The students are members of the Epwerth League and were part of a large group that volunteered in this area over their spring break. They weeded most of the beds around our office building and then mulched. What a huge help - and they were great fun. Thank you to their sponsor Ken Rheingans for coordinating this effort.
---
Air Conditioner in Field House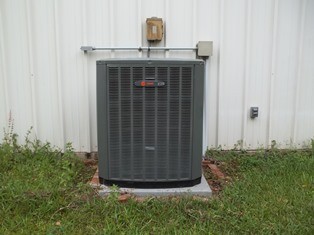 Board member Mike Williams arranged for a donated air conditioner for our field house! Jimmy Kall and his employee Anthony from Fresh Air LP donated a used AC unit and came and installed it for us just last week. We now have nice cool air in the field house just in time for our first field technician who starts on April 1. Thanks so much to Mike Williams for making it happen and to Jimmy and Anthony for donating and installing the unit. We couldn't do all we do without our supportive board members and generous people like the Kalls.
---
The Messenger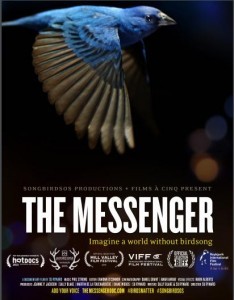 The Messenger, a new documentary by award-winning filmmaker Su Rynard (Dream Machine, Kardia) chronicles the struggle of songbirds worldwide to survive in turbulent environmental conditions brought about by humans and argues that their demise could signify the crash of the ecosystems globally, akin to the disappearance of honey bees and the melting of the glaciers. GCBO is pleased to support the San Antonio Bay Partnership in collaboration with the Museum of the Coastal Bend at Victoria College to bring a screening of this acclaimed documentary on Thursday evening, April 21, 2016. Dr. Susan Heath will give a short talk on impacts and solutions about local issues and the audience will be encouraged to participate in the discussion and pose questions.
---
GCBO Wish List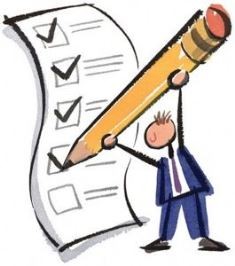 Our wish list has shrunk considerably! Thanks to all who donated. There's only a few items left. Can you help us out? Take a look and see if you can donate any of these items. We will be happy to provide you with a tax donation letter for your efforts!. Thanks so much.
40 inch tv or bigger
pair of bookshelf speakers
new vent hood for stove
small chest of drawers
---
Monthly Bird Banding at GCBO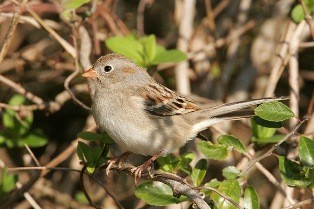 Photo by Greg Lavaty
It's April and spring migration is in full force. We will definitely catch some migrants at our banding session this month. In March we caught two Field Sparrows which is unusual for our site. Come join us and see what turns up in the nets. Bird banding will be on Saturday, April 16 from 8:00 until noon. Remember, the birds get up early so the earlier you are here the more you'll see. Seeing birds in the hand is a great way to get kids young and old excited about wildlife. See the map on our webpage for directions or use your GPS to take you to 299 Hwy 332 West, Lake Jackson, TX.