We hope that you received and reviewed the year end summary of the impressive list of conservation successes that were achieved by the GCBO staff in 2015. Although we feel well-positioned to build on our ongoing work and are looking forward to a prosperous 2016, the financial market downturn has impacted foundation and corporate giving and the Board of Directors has had to make some hard decisions regarding staffing and spending. As a result, the board made the decision to eliminate the Executive Director position. Carol Jones has agreed to step in as interim GCBO Manager while we focus on restructuring the organization. The dedicated GCBO staff and Board are continuing to use your generous donations and membership fees on programmatic work of habitat conservation, research, and education which are the cornerstone of GCBO and we thank you for your support.The GCBO staff and Board wish Chris Eberly the best in his pursuit of a new job closer to his children. More details can be found here.
Take a Trip to Cuba
Join Arturo Kirkconnell, curator of the National Museum of Natural History of Cuba for an 11 day, 10 night birding tour in the Jewel of the Caribbean - CUBA! GCBO and Environmental Adventure Company have partnered to put together a special trip that will take you to visit the incredible variety of habitats and birds found in Cuba. 372 species of birds are found in Cuba including 26 endemics. Arturo has been leading birding tours in his native Cuba since 1988 and is the most sought after guide in the country. This tour is limited to 12 people so don't delay - sign up today! Information for this tour can be found on the EAC website.
Welcome Back Reba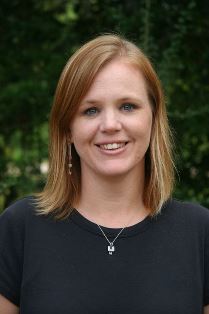 We are very happy to have Reba Tibbits back as our Office Manager after taking a few years off to bring two beautiful baby girls into the world. As Office Manager, Reba takes care of our accounting and administrative tasks and keeps the office running smoothly. Her enthusiasm and energy keep us all going! When not at work, Reba spends her time with her husband Eric and their daughters enjoying their bunnies, chickens, dog named Spanky. Reba also enjoys learning more about birds and birding when she can. She enjoys cooking and considers it a hobby even though she cooks for her family of six every day. Come by and say hey when you get a chance.
End of Year Appeal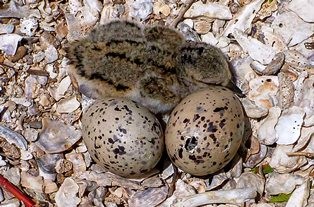 While the financial market downturn impacted foundation and corporate giving, your generous financial support in 2015 kept our passion for conservation surging, allowed vital research and monitoring projects to continue, and secured important habitat for birds! We are working to build on our ongoing work, and are also poised to launch into new and innovative conservation and education programs. It has never been more important to support us through our year end appeal and we will put every dollar to good use with on the ground conservation for birds!

GCBO Wish List
We still have a few more items on our list. Can you help us out? Take a look and see if you can donate any of these items. We will be happy to provide you with a tax donation letter for your efforts! Thanks so much.
- adjustable Purple Martin house pole
(we have a house)
- small air compressor
- refrigerator for field office
- volunteer willing to be trained and
assist with grounds mowing