___________________________________________________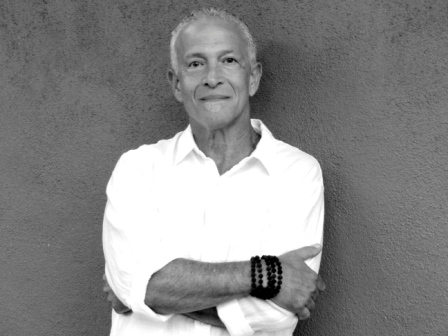 Postcard Poetry with Ralph Angel
Saturday, June 21, 2014
10 AM
Noon- 4PM
Vitruvian Park
From Texas to Timbuktu, from country solitude to city vistas, how is the spirit of "I'll take you there" important to your writing? Through in-class exercises, sharing of student pieces, and discussion of insights by writers and poets who have traveled far and wide, this lively, one-day workshop is designed to bolster your ability to recreate beloved landscapes and find your postcard stamp of individuality.
RALPH ANGEL's Exceptions and Melancholies: Poems 1986-2006 received the 2007 PEN USA Poetry Award, and his Neither World won the James Laughlin Award of The Academy of American Poets. In addition to five books of poetry, he also has published an award-winning translation of the Federico García Lorca collection,Poema del cante jondo / Poem of the Deep Song. Angel is the recipient of numerous honors, including a gift from the Elgin Cox Trust, a Pushcart Prize, a Gertrude Stein Award, the Willis Barnstone Poetry Translation Prize, a Fulbright Foundation fellowship and the Bess Hokin Award of the Modern Poetry Association. He lives in Los Angeles, and is Edith R. White Distinguished Professor at the University of Redlands, and a member of the MFA in Writing faculty at Vermont College of Fine Arts.
TAKE THIS ALONG WITH WILLIAM WENTHE'S SUNDAY CLASS
AND SAVE BIG! See below.
___________________________________________________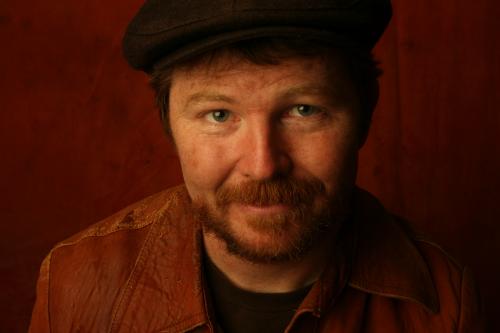 Inside Out: Structuring Dramatic Action
with Owen Egerton
Saturday, June 21, 2014
1-4 PM
The Writer's Garret
Action is an essential element of a well-written screenplay, but it's much more difficult to capture moments of action in prose writing. How do you tackle writing scenes that don't have the visual advantage of film, but are just as impactful?
One might consider that the most apparent difference between screenwriting and fiction-writing is scope. Films are external, fiction is internal. Screenplays are stories told with image, action, and dialogue. Novels and short stories use thought, memory (not just flashbacks, but the strange dream-logic connections of memory).

Learn more or register here.
__________________________________________________
OWEN EGERTON is the author of short story collection How Best to Avoid Dying and the novel The Book of Harold, which is currently in development as a television series with Warner Bros. Television. His novel Everyone Says That at the End of the World is due out this April. He's also written screenplays for Fox, Warner Brothers and Disney studios and the one-man play The Other Side of Sleep. Egerton is one of the talents behind the Alamo Drafthouse's Sinus Show and Master Pancake Theater. In 2012 he was voted Austin's favorite writer. Last year he taught a workshop at The Garret, and several workshop veterans called it one of the "best" short course they'd taken at The Garret.
______________________________________________________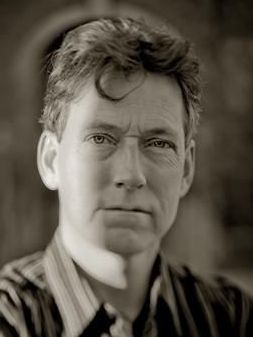 The Poem as DISCOVERY
with William Wenthe
Sunday, June 22, 2014
3 PM - 5 PM
Vitruvian Park
"No surprise for the writer, no surprise for the reader," wrote Robert Frost. But what does Frost mean by this? Let's look at actual poems-poems of yours, and of others-and see how we might be taken by surprise. This is the skill, rarely taught in workshop or manual, that so often makes the difference for a poem's success.
We'll consider the poem-writing it and reading it-as a process of discovery. Almost never do we write a good poem in one session-the good poem is a product of revision, of re-seeing: which is itself a process of discovery for the writer. But how do we know what to look for? Clues, maybe even answers, can be found in finished poems. We'll look at some published poems by acknowledged masters to see how the poem enacts what Frost calls "a series of revelations." Our aim is to craft poems in such a way as to embody that sense of discovery within the poem itself, to move the poem from a statement to a surprise.
William Wenthe 's third book of poetry, Words Before Dawn, has just been released by LSU Press; his other books are Not Till We Are Lost (LSU Press) and Birds of Hoboken (Orchises Press). His poems and critical essays have appeared in journals and websites including Poetry, Paris Review, Georgia Review, Tin House, Kenyon Review, Poetry Daily; and he has received fellowships from the NEA, the Texas Commission on the Arts, and Pushcart Prizes. Born and raised in New Jersey, he teaches poetry at Texas Tech University
Learn more or register here!
For special bundle of both Ralph and William's workshop for only $95 TOTAL, use code "SPRING" (all caps, no quotation marks).
______________________________________________________
IN JULY:
Want to learn about publishing from expert, Joe Milazzo?

Three-hour course Saturday, July 19, from 12:30-4:30
at The Garret