Just in time for Christmas! Spurs Calendars on sale now!

December, 2013
In This Newsletter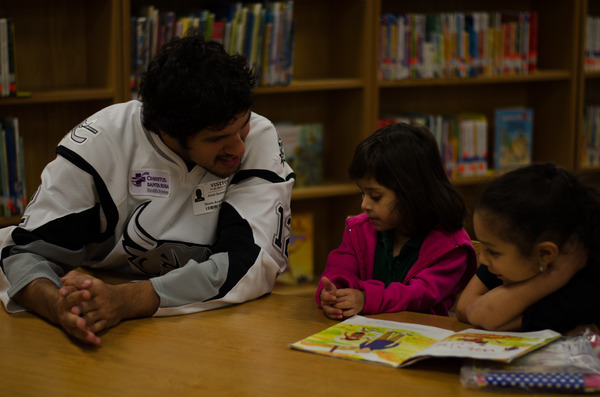 Peer to peer teachers
2nd graders pair with Kindergarteners to teach reading skills
Rampage players Jared Gomes and Dov Grumet-Morris spent an afternoon with 2nd graders from Storm Elementary as they read to their Pre-K buddies. Both players spoke about the importance of education and reading before partnering with students in read alouds.

Storm Elementary's second graders are working on improving literacy as their Team Up Challenge project. The group wants to emphasize how important it is to read to each other - especially those who have younger siblings. The group will host literacy nights and give out literacy packs to families. At the end of the year they will also create a how-to book with tips and tricks of peer to peer reading.
Click here to see the video from the event, and here to see the photos.

To see all of the schools involved in the Team Up Challenge, visit TeamUpChallenge.com.
Team Up Challenge Scholar profile
Brandi Cuevas, Our Lady of the Lake, mentors Wilson Elementary School
In her first year as a Team Up Challenge Scholar, Brandi, a graduate student at Our Lady of the Lake University, is dedicated to her team - a group of 5th graders who want to provide more organic fruits and vegetables to their community.

The group has already planted a community garden on their campus with over 15 garden beds filled with winter crops.

"As a mentor, I am humbled by the experience to be involved with the Team Up Challenge Scholars," Brandi said. "I have the opportunity to be part of a living legacy of future leaders who will be more apt to take care of the environment, practice healthier dietary habits and exercise."

Scholars work with their students thoughout the year on their projects, providing guidance and encouragement while also serving as an example for continuing education beyond high school.

To learn more about the program visit TeamUpChallenge.com.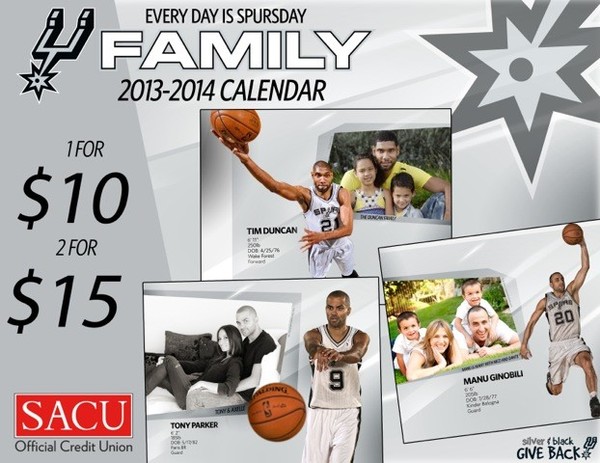 Spurs Family Calendars On Sale Now
Get yours just in time for the holidays
The 2014 Spurs Family Calendar, presented by SACU, is on sale now! You can purchase yours at section 105 during Spurs games or online (click here). Calendars are also available at your local SACU branches.

Calendars make the perfect stocking stuffers, birthday presents, office gifts or a gift just for you! They are $10 each or 2 for $15.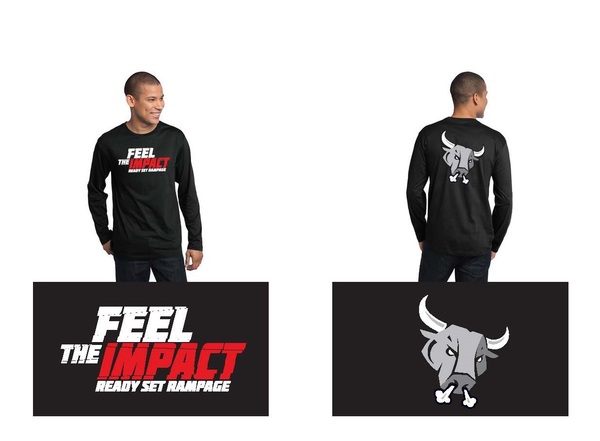 Rampage Feel the Impact t-shirts available
New long sleeved t-shirts perfect for hockey games
Can you feel the impact? Silver & Black Give Back has special long sleeve shirts for Rampage fans this season.

Stop by section 105 to buy them - for yourself or as a gift for the holidays! Or click hereto buy them online. Shirts are $15 or 2 for $25.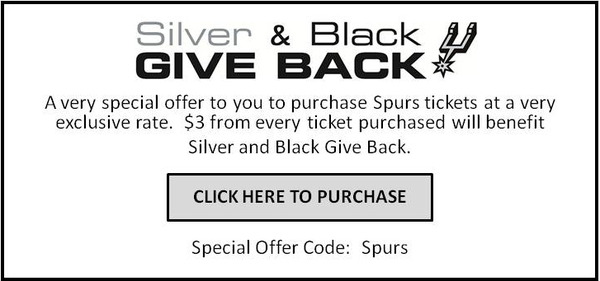 Exclusive Spurs ticket offer for you
A portion of the proceeds will benefit Silver & Black Give Back
We've got just what you need to enjoy a great night in San Antonio - tickets to a Spurs game! Get a great rate on tickets by
clicking here
. The best part? Your purchase also supports Silver & Black Give Back's youth programs.