---
---
Spurs Sports & Entertainment Helps Build 10 Homes with Habitat for Humanity


On Thursday, October 6th over 300 Spurs Sports & Entertainment employees and partner organizations spent the day working on 10 different homes for Habitat for Humanity. They were joined by the San Antonio Rampage hockey players, who stopped by to pitch in after practice.
Coyote, Fox and T-Bone also showed up on the work site, lending a helping paw or hoof! Former Spurs George "Iceman" Gervin and Dany Ferry worked on roofing, siding and installing windows and doors with the front office staff, coaches and dancers.
To read blogs about the day and watch the video,
click here
.
---
2011-2012 Team Up Challenge Semi-finalists Announced


Silver & Black Give Back hit the road with Coyote, T-Bone, Ice Girls and Silver Dancers to surprise this year's 20 Team Up Challenge semi-finalists! The team spent two days driving around the San Antonio area in the Spurs RV, visiting 10 schools each day.
The announcements came as a complete surprise to both the teachers (captains) and the students! Armed with balloons, Team Up Challenge t-shirts, tickets to a Rampage game and a check for $2,500, the crew caused quite a stir wherever they went.
For a full list of the 20 semi-finalists and to see footage of the visits, please visit teamupchallenge.com and check out the newest issue of The Update below.
The Team Up Challenge is a service-learning initiative that gives students a chance to take what they're learning in the classroom and apply it to the real world, away from formal instruction. It connects life experiences with curriculum, bringing education alive in powerful ways.
---


Hit the Links and Support Three Great Causes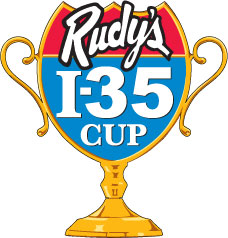 Don't miss out on a great opportunity! The deadline to register is fast approaching.
This year Silver & Black Give Back is one of three primary beneficiaries of the "Rivalry Before the Match," a charitable fundraising tournament in conjunction with Rudy's I-35 Cup. The other two charities are The First Tee and Habitat for Humanity.
The Rudy's I-35 Cup is an annual golf tournament, held in Ryder Cup format, which promotes competition amongst teams of amateur golf players representing the cities of San Antonio and Austin. The fundraising conduit for the event, the Rivalry Before the Match, plays off the same concept; matching individuals, businesses, corporations, and entities from the two cities against each other to decide which city will take home the Community Cup Trophy.
This year's event will be hosted by San Antonio at The Club at Sonterra - South Course & Canyon Springs on Friday, October 28, 2011 from 11:30AM - 4:30PM and former Spurs George "Iceman" Gervin, Malik Rose, Paul Griffin, and Mike Gale could be on your team!
To learn more about the Rudy's I-35 Cup/Rivalry Before the Match or to register a team to play click here or visit http://www.nba.com/spurs/community_events.html
---


---