Team Up Challenge Back to School Fair

July, 2011



---
---


The Team Up Challenge "Back to School" Fair will give teachers, administrators, and PIOs the opportunity to learn more about the challenge, the opportunity to Team Up Anytime, and service-learning in general as they head back to their classrooms to begin the new school year. We will guide them through the application, provide examples of past semi-finalist and champion projects, and answer questions.
The
Team Up Challenge
is a service-based education program that gives kids a chance to apply learning to the real world, away from the classroom and formal instruction, bringing education alive in powerful ways. Over the past year, Silver & Black Give Back has awarded over $150,000 to students participating in the Team Up Challenge. The fair will provide those in attendance with best practices for participants in the Team Up Challenge, application information, an opportunity to Q&A, resources, and a few fun games. They will also have the chance to win prizes, like a Coyote appearance at their school.
---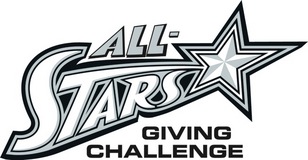 In honor of a generous $20,000 gift from a Silver Stars season ticket holder, we are working to match the donation and demonstrate our gratitude by hosting children with special needs and kids from military families at upcoming Silver Stars games, including the 2011 All-Star game. We are counting on Spurs Sports & Entertainment staff, players, vendors, section leaders, season ticket holders, and fans to bring this special opportunity to life.
As of Monday, July 18, we are $12,000 from our goal!
We are excited to provide this unique opportunity to you and look forward to hosting very special guests during the All-Star festivities because of you!

Click on the All-STARS Giving Challenge logo to make a donation. You can help meet the goal of $20,000 before the July 23rd WNBA All-Stars game!
The 2011 WNBA All-Star game will be played at the ATT Center on July 23 at 2:30pm. Click
here
for ticket information.
---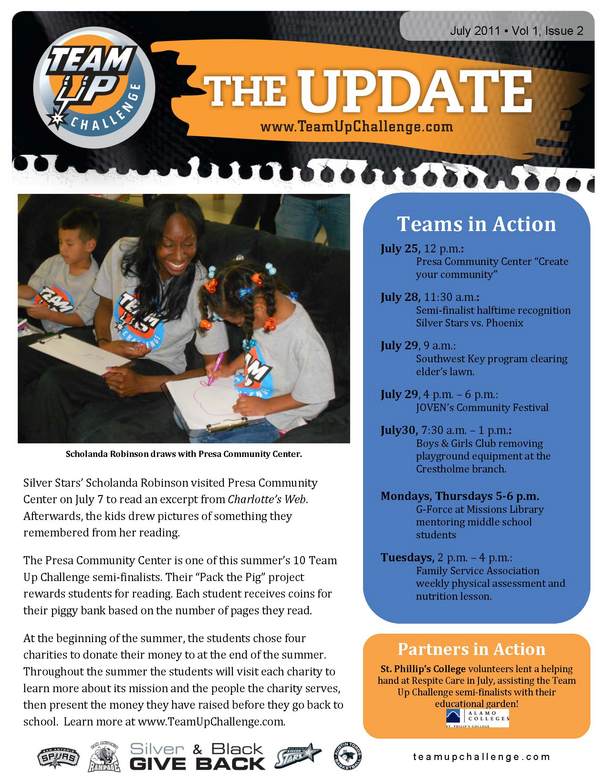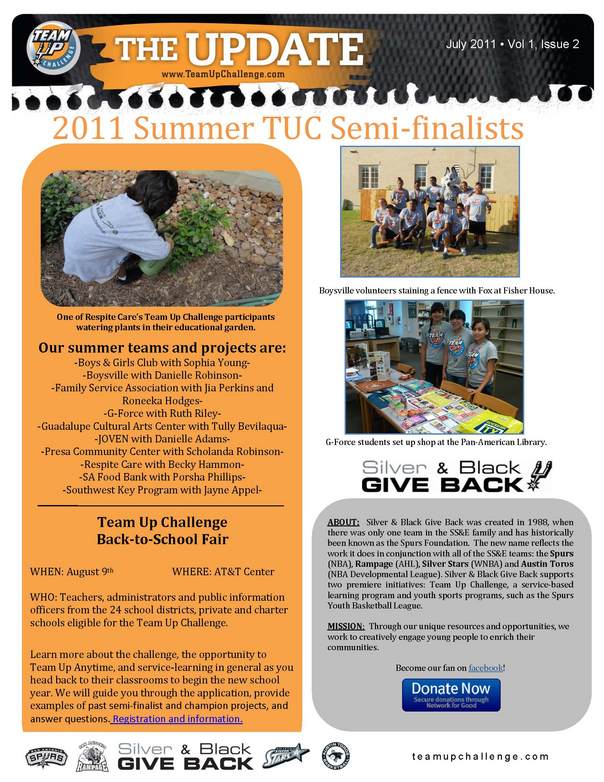 ---