In This Issue
The Big Show Opens Friday!
BIG Thanks to Our Sponsors
CultureMap People's Choice Award
Upcoming Events

We're tweeting about The Big Show! Follow the conversation with the hashtag
Check out this treat from Brian Piana on this year's Big Show page!
Visit the Exhibitions on Flickr!
Visit our flickr pages for images of current and past exhibitions, including Daniel Anguilu's work in progress on Lawndale's north exterior wall!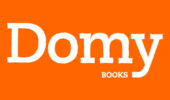 Lawndale Members
receive a 10% discount at Domy Books!
Visit our website to become a member today!
Opening Reception and Awards Announcement
Friday, July 1, 6:30 - 8:30 PM
Awards announced at 7 PM
DJ set by Glasnost
Food available for purchase from Cut and Fry, Phamily Bites
Beer provided by Saint Arnold Brewing Company
2011 Juror
Larissa Harris
, Curator
Queens Museum of Art

About The Big Show
The Big Show is Lawndale Art Center's annual open-call, juried
exhibition. It has been an important venue through which emerging
and under-represented Houston area artists gain exposure since
the show's conception in 1984. The Big Show was formerly the East End Show, sponsored by the East End Progress Association, at Lawndale's original location.
Each year Lawndale Art Center invites a guest juror to select from work submitted by artists living within 100 miles of Houston. Artists are invited to bring up to three works of art, not previously shown in Houston, to Lawndale Art Center where the work is juried on-site for a chance to be included in the show and a shot at one of three cash prizes.
Guest juror Larissa Harris, Curator at The Queens Museum of Art, selected a total of 122 works by 73 artists for the exhibition from 972 works submitted by 404 artists. Artists selected for the exhibition include:
Sarita Ackerman, Dran Alessi, Fred Allen, Cody Arnall, Heather Bause, Mark Benham, Kassandra Bergman, Bexar, N. Blanca, Brian Campbell, Sondra Chambers, Michelle Chen-Dubose, Kristen Cliburn, Felipe Contreras, Josh Urban Davis, Adrian de la Cerda, Shannon Duckworth, John Earles, Noah Edmundson, Loli Fernandez, Bill Fester, Rodney Flores, Bryan Keith Gardner, GONZO247, David P. Gray, Emily Grenader, Brent Groves, Mitch Samuels "Grystar", Jimmy Houston, Cynthia Hoyt, Clare Hulfish, Sandra A. Jacobs, Jesse A. Kantu, Hogan Kimbrell, Brent Kramlich, Galina Kurlat, Ya La 'Ford, Leslie Magdaleno, Keith McNay, Matt Messinger, Merilee Minshew, Rahul Mitra, Crystal Murley, Amy Newland, Emily Peacock, Page Piland, Silvina Pinal, Julon Pinkston, Britt Ragsdale, Dylan Roberts, Radu Runcanu, Stephanie Saint Sanchez, Charlie Jean Sartwelle, Wade Schmitz, Ruth Shouval, Marjorie Silverstein, Emily Sloan, Belinda Smith, Maria Smits, Susan Spjut, Troy Stanley, Alexine O. Stevens, John Sturtevant, Charles Tatum II, J E Theriot, Sandy Tramel, Patrick Turk, Rubia Van Roodselaar, Tanja Vaughn, Lillian Warren, Catherine Winkler Rayroud, William Witte and Michele A. Zacks
Click here for more information on The Big Show.
BIG Thanks to The Big Show Sponsors!
Many thanks to
The Big Show
sponsors for their generosity in funding Lawndale's many free programs. These funds also help to cover
Big Show
expenses such as the production and printing of the catalog, the juror's honorarium and cash awards for the artists. You all deserve a standing ovation!
IN KIND
Anita & David Garten
Jenny & Mark Johnson

ART HOUSE THEATER
Amegy Bank of Texas
Anonymous
Joan Hohlt & Roger Wich Foundation
Diana Hudson & Lee Kaplan
Scott R. Sparvero
IMAX
Jereann Chaney
H. Irving Schweppe, Jr. M.D.
DRIVE-IN CINEMA
Art Suppy
The Crim Law Firm, P.C.
Wayne & Beverley Gilbert
Michael Clark & Sallie Morian
Joe & Anne Romano
Sara Dodd-Spickelmier & Keith D. Spickelmier
HOME THEATER
Heather & Holger Bause
Molly Bradford
Bill & Romayne Cox
Jan Buchholtz & Jim Davis
Volker Eisele
Rob Greenstein
G.G. Hsieh & Mark Hausknecht
Dallas Hill
Kerry F. Inman
Anthony D. Kouzounis
Victoria & Marshal Lightman
SBS Manufacturing
Jeff Shell /
Neal Hamil Agency
Richard Stout
Toby Topek
Christine & Ramon West
Eleanor L. Williams
GENERAL ADMISSION
Lisa Brooks
To find out more about making a donation please download our
Donor Packet
, contact us at 713.528.5858 or email askus@lawndaleartcenter.org
CultureMap People's Choice Award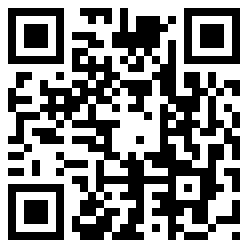 New this year to The Big Show, vote through July 30 for your favorite artist in the first-ever CultureMap People's Choice Award. Use your web-enabled mobile phone to scan the QR code on the label of the piece of art that moves you most and register your vote. The winner will be announced the first week of August.
Upcoming Events
The Big Slide Show
Wednesday, July 20
Thursday, July 21
6 - 8 PM


Please join Lawndale and Houston's talented Big Show artists for short, informal presentations about their work. Presentations start at 6 PM each night at Lawndale Art Center. Come early as seating is limited.