Mark Your Calendar
Wildlife for Lunch Webinar Series
March 24 - Waterfowl Management
April 21 - Aquatic Weed Control
Life's Better Outside Experience
February 18-20, San Antonio
March 5-6, Houston
May 6-8, Fort Worth
WildLife 2011
July 7-10, 2011, JW Marriott San Antonio Hill Country Resort and Spa
San Antonio Stock Show and Rodeo featuring wildlife
The San Antonio Stock Show and Rodeo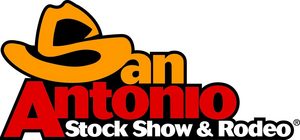 continues its strong promotion of Texas wildlife and the Texas wildlife industry by hosting this weekend's Life's Better Outside Experience.

The Texas Wildlife Association is participating in the Life's Better Outside Experience as a featured exhibitor. The new San Antonio Livestock Exposition, Inc. (S.A.L.E.) Wildlife and Natural Resources Committee is overseeing the coordination of wildlife program activities at the Feb. 3-20 show. Click here for more information.

S.A.L.E. is an outstanding partner and generous supporter of education and outreach efforts of TWA Conservation Legacy.
TWA welcomes new members!
Mark Abernathy, Austin
Danny Baines, Houston
Harold Beck, Lewisville
Richard Burr, Houston
Kennen Byler, Conroe
Goong Chen, College Station
Daryle Cohrs, Donna
Oren Connaway, Austin
Patricia Conradt, Austin
Bradley Crist, Katy
Robbie Curtis, Granger
Jency Daugherty, Houston
David Dillon, Magnolia
Margaret Eastham, Houston
Glenn Fiew, Edna
William Hansen, Palacios
Conor Hedegaard, Missouri City
Sam Henderson Jr., Eldorado
Douglas Huebner, Bay City
Rick Jetton, Houston
Dennis Kaspar, Shiner
Don Lewis, Houston
John McIntyre, Houston
Michael Menem, Dripping Springs
Bryan Miska, Edna
Tim Monroe, Crandall
Glynn Nance, Houston
John Peterson, League City
Brent Poulton, Ganado
Ann Quinn, San Antonio
Mark Rasmussen, El Campo
Jeff Schoppe, Angleton
David Stelzel, El Campo
Autry Stephens, Midland
John Thomas, Austin
Wade Watkins, Hillister
Benjamin Zertuche, Jourdanton
H D Potts Cattle, Emory
Michael Scoggin, Pollok
Staley Keck, Nocona
Sam Reyes, Abilene
John Peden, Van
Kody Franke, Bloomington
Christine Fernandez, Austin
William Patterson, Austin
Ken Hogan, Merkel
James Freeman, Hudson
Brock Barron, Mineral Wells
Brady Barron, Mineral Wells
Mike McMahan, Abilene
Tommy Hagler, Abilene
Perry Scott, Abilene
Clyde Henke, San Angelo
Mustang Island Conference Center, Port Aransas