Texas Wildlife Association "Sighted In" Newsletter

June, 2010

May 20, 2010
"Texas Oasis" painting commemorates TWA 25th Anniversary celebration
A special watercolor painting titled "Texas Oasis" by Houston artist Herb Booth commemorates the 25th Anniversary of the Texas Wildlife Association, and TWA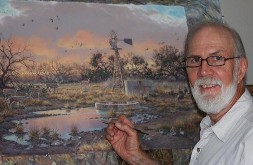 members and supporters can purchase the original artwork and signed, limited-edition prints in honor of the historic occasion.
The original painting is a featured item in the Grand Auction on June 26 at WildLife 2010, TWA 25th Anniversary celebration and convention, June 25-26, in San Antonio. Signed, limited-edition prints of "Texas Oasis" are available for purchase for $200 at the convention or can be pre-ordered. Click here for the pre-order form or call TWA at (800) 839-9453 begin_of_the_skype_highlighting (800) 839-9453 end_of_the_skype_highlighting.
The 29.5 inches by 22 inches watercolor features white-tailed deer, Bobwhite quail, turkeys, and dove in a beautiful Texas setting.
Texas Youth Hunting Program launches new interactive website
A new interactive website for Texas Youth Hunting Program participants, parents, volunteers, and supporters is now available at www.texasyouthhunting.com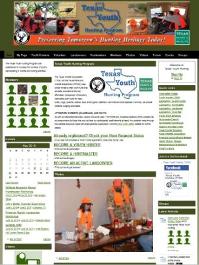 The site features an easy sign-up process for individuals to join the site as Texas Youth Hunting members.
Members can fully participate in the many interactive elements on the site. Many Quick Links are available for all visitors to utilize and enjoy.
The new TYHP site and design is the outstanding work of TWA Director Jason M. Parrish of Austin and Outdoor Media Services.
TWA Casino Night at convention features No Limit Texas Hold'Em
Players of No Limit Texas Hold'Em will want to register quickly to assure a spot at the table during TWA Casino Night at WildLife 2010.
Only 40 players are being accepted on a first-come basis to participate in the event at TWA Casino Night, which is scheduled from 8-11 p.m. on Friday, June 25, at the Hyatt Regency Hill Country Resort and Spa in San Antonio.
Players can register for No Limit Texas Hold'Em by contacting TWA Vice President of Hunting Heritage David Brimager via email or by calling (800) 839-9453 begin_of_the_skype_highlighting (800) 839-9453 end_of_the_skype_highlighting. In addition to No Limit Texas Hold'Em, the evening offers 25 gaming tables featuring Blackjack, Roulette, Craps, and 3-Card Poker.
Click here for more TWA Casino Night details.
Kelso commentary: If a hunter's gotta go, what's wrong with the woods?
John Kelso of the Austin American-Statesman writes in a May 18 commentary that if it's permissible for bears to do what bears do in the woods, why not Texas hunters?
Kelso says this question popped up March 9 when the Waco regional office of the Texas Commission on Environmental Quality got a complaint on hunters pooping in the woods in rural Limestone County, east of Waco. Click here for the full Kelso column.
Texas Wildlife Short Course in Bryan features deer management, forage selection
The Texas AgriLife Extension Service will hold the first Texas Wildlife Short Course, Aug. 20-21, at the Brazos County Exposition Center in Bryan.
Following the conclusion of the Short Course, the Texas Big Game Awards will host its Sportsman's Celebration for Regions 5, 6, 7 (Post Oak Savannah, Pineywoods, and Coastal Prairies) at the same venue.
Educational topics covering white-tailed deer management, the use of infrared cameras for scouting, and what forages to plant for deer and doves will be discussed at the Short Course, as well as feral hog and farm pond management and marketing wildlife on your piece of Texas. Click here for event details and registration information.